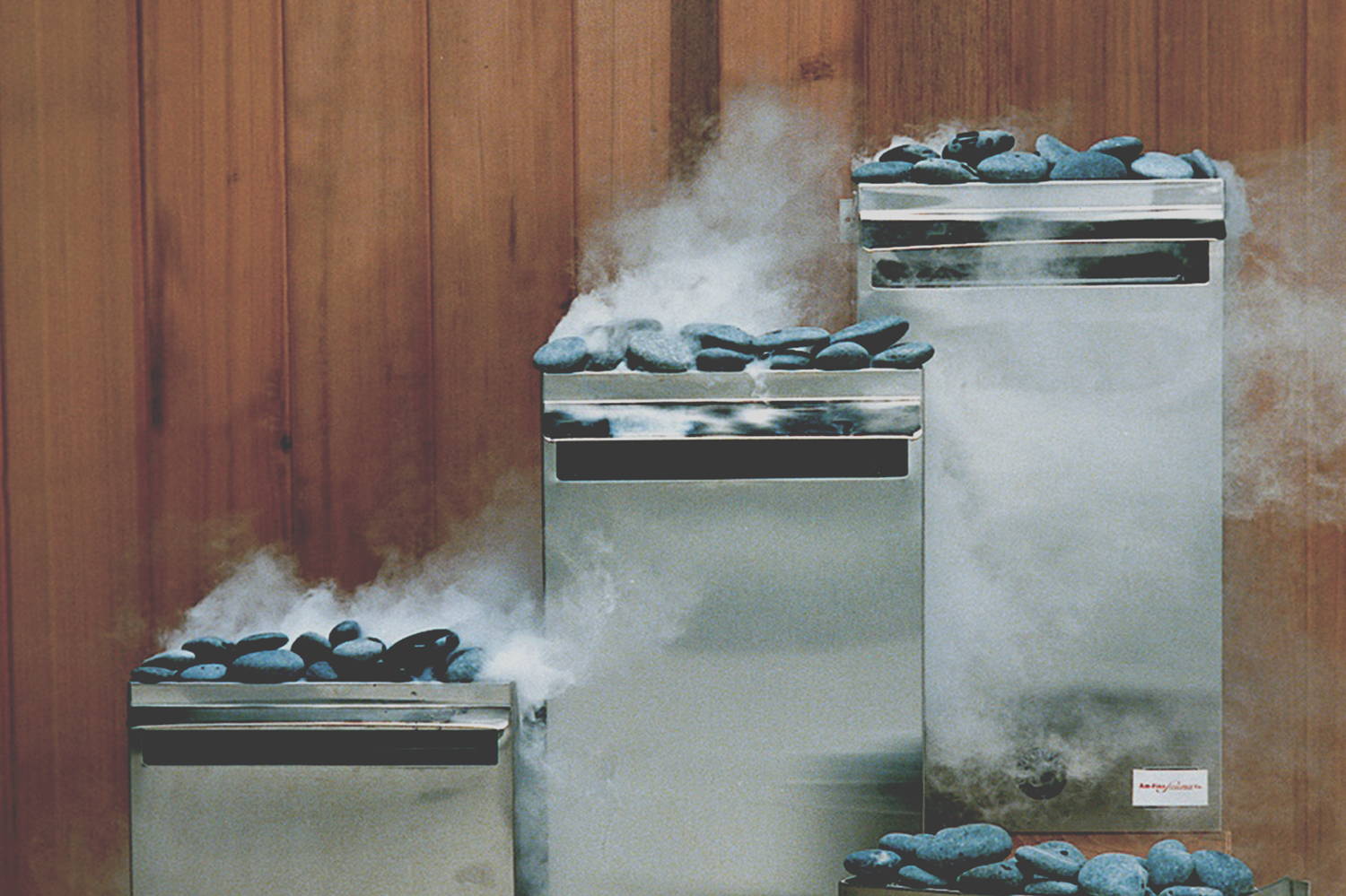 Energy Efficient - 100% Stainless Steel - Water Protection Solid Pan
Considered the best electric sauna heater in the world, our electric heater is the only sauna heater that offers a solid pan design with 100% stainless steel construction, protecting the heater components.

Electric Heaters do not rust and require less maintenance than other heaters on the market. They offer greater air-flow, heating the room rapidly and efficiently, thus extending the life of the elements. The sleek, compact and stainless steel design creates a heater that is as beautiful as it is functional.
Am-Finn's Electric Heaters feature the following:
1. Heater shell: heavy 22ga brushed stainless steel #4-304 spec stainless.
2. Air vents: convection air vents.
3. Sauna rocks: high density imported sauna rocks.
4. Steamer tray: heavy 16ga brushed stainless steel #4-304 spec stainless.
5. . Convection baffles: heavy stainless element baffles #2B - 304 spec stainless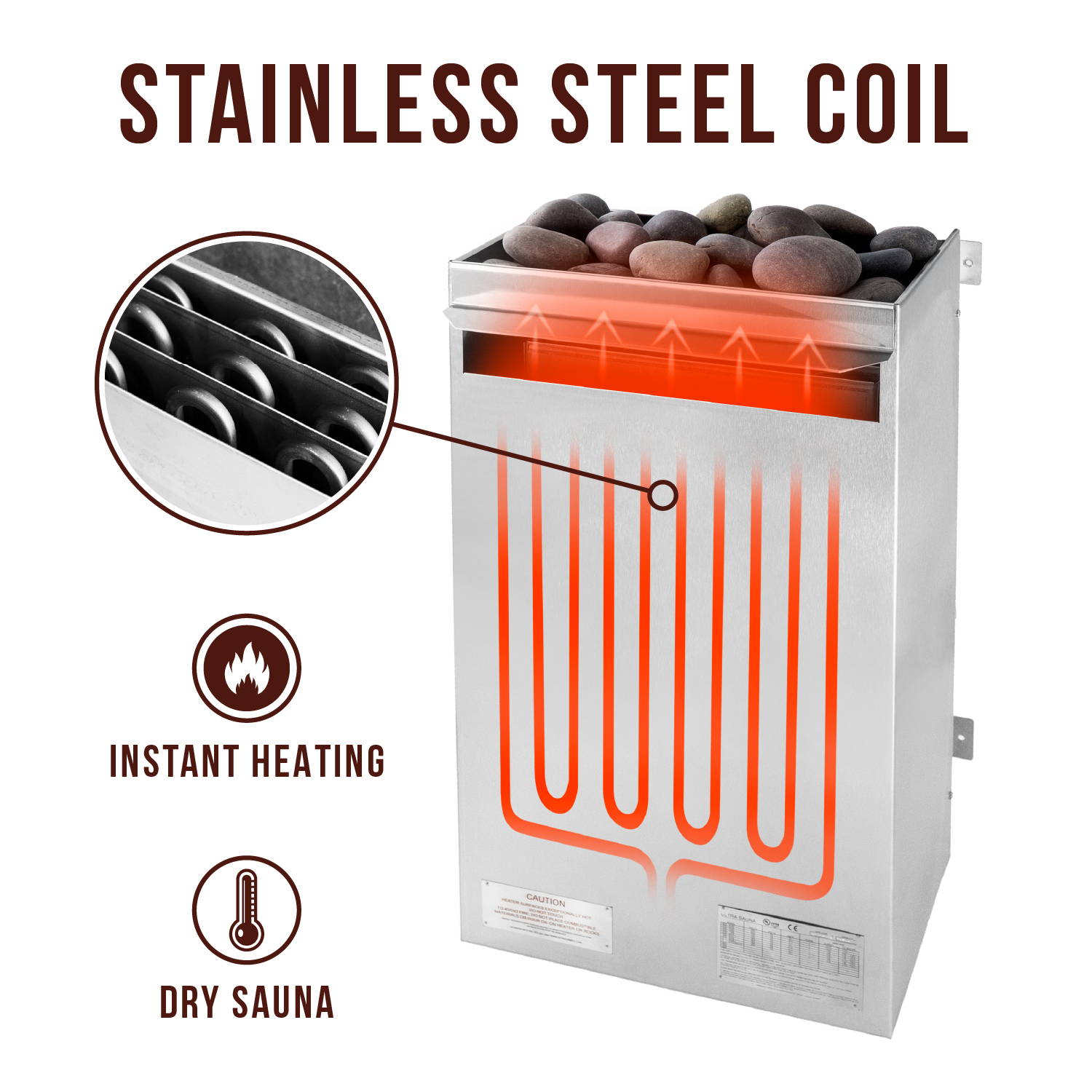 Sauna Heater Sizing Guide