Through our proprietary Himalayan Pink Salt Brick design, it is now possible to build your own salt wall & even use it in your cooking routine
AVAILABLE IN THREE COLORS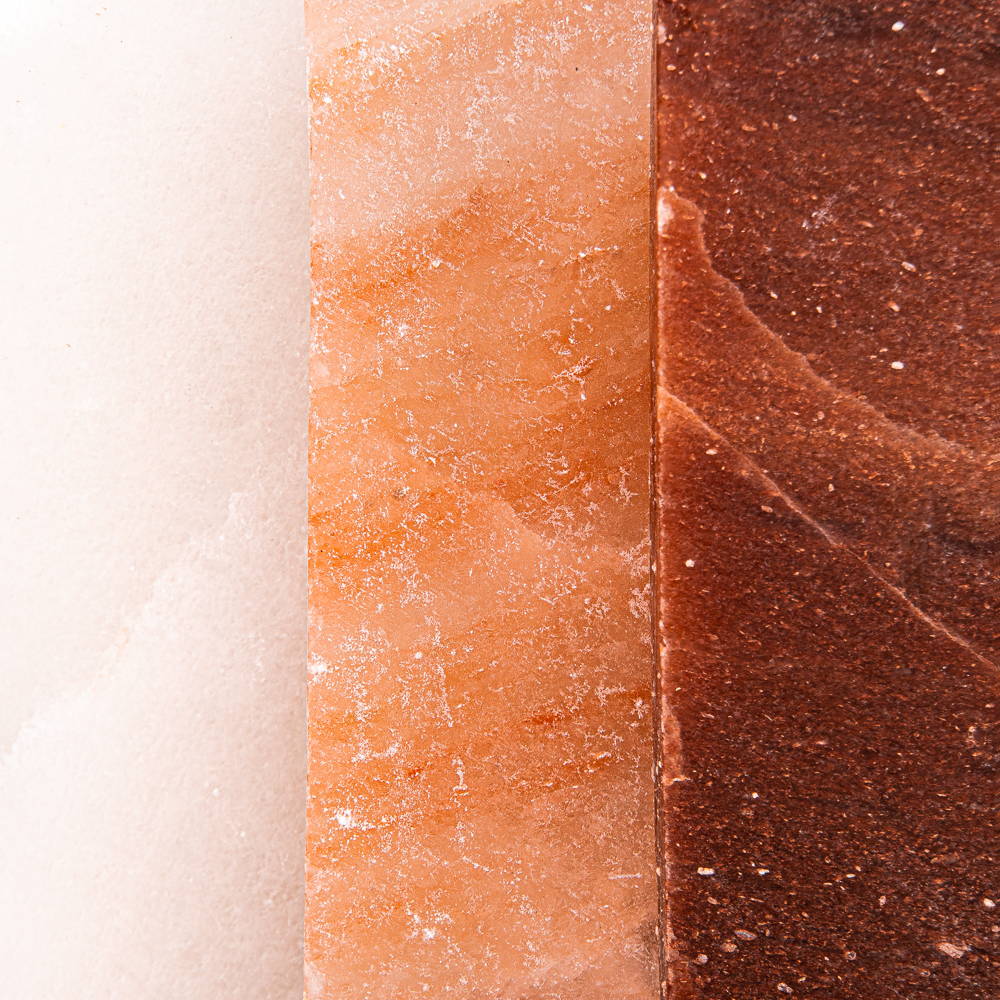 Himalayan Pink Salt is a natural wonder of the world. Marveled for thousands of years, Himalayan Pink Salt possesses 84 trace minerals found in the human body. Exposure to Himalayan Salt has proven the ability to boost the immune system, revitalize skin, and even reverse signs of aging.
Harnessing the mystique of this ancient mineral, you can turn any space into an experience with the beauty and functionality of our all-Natural Himalayan Pink Salt Bricks. This is a natural product dimensions are approximate and may vary.

- 100% Natural Himalayan Pink Salt Brick
- Himalayan salt Blocks can be placed on top of your stove or BBQ grill for cooking your favorite foods. *WE DO NOT recommended for oven use*
- Use these salt bricks to transform any room into an experience
- Dimensions: 6" x 8" x 1"
These natural Himalayan salt products may show slight differentiation in color, patterns, and edge shape. Natural salt bricks are not guaranteed to have perfect edges.
Utilize these salt bricks to construct your very own salt wall or salt feature in your home or business. Another common use for these bricks is for cooking. Place your food on top of the bricks while grilling for added flavor!