Each Himalayan Salt Stone is hand carved into a unique shapes and contains 84 naturally occurring minerals and elements.
We offer our Himalayan Salt Stones in 5 different shapes:
- Leaf
- Egg
- Heart
- Soap
- Round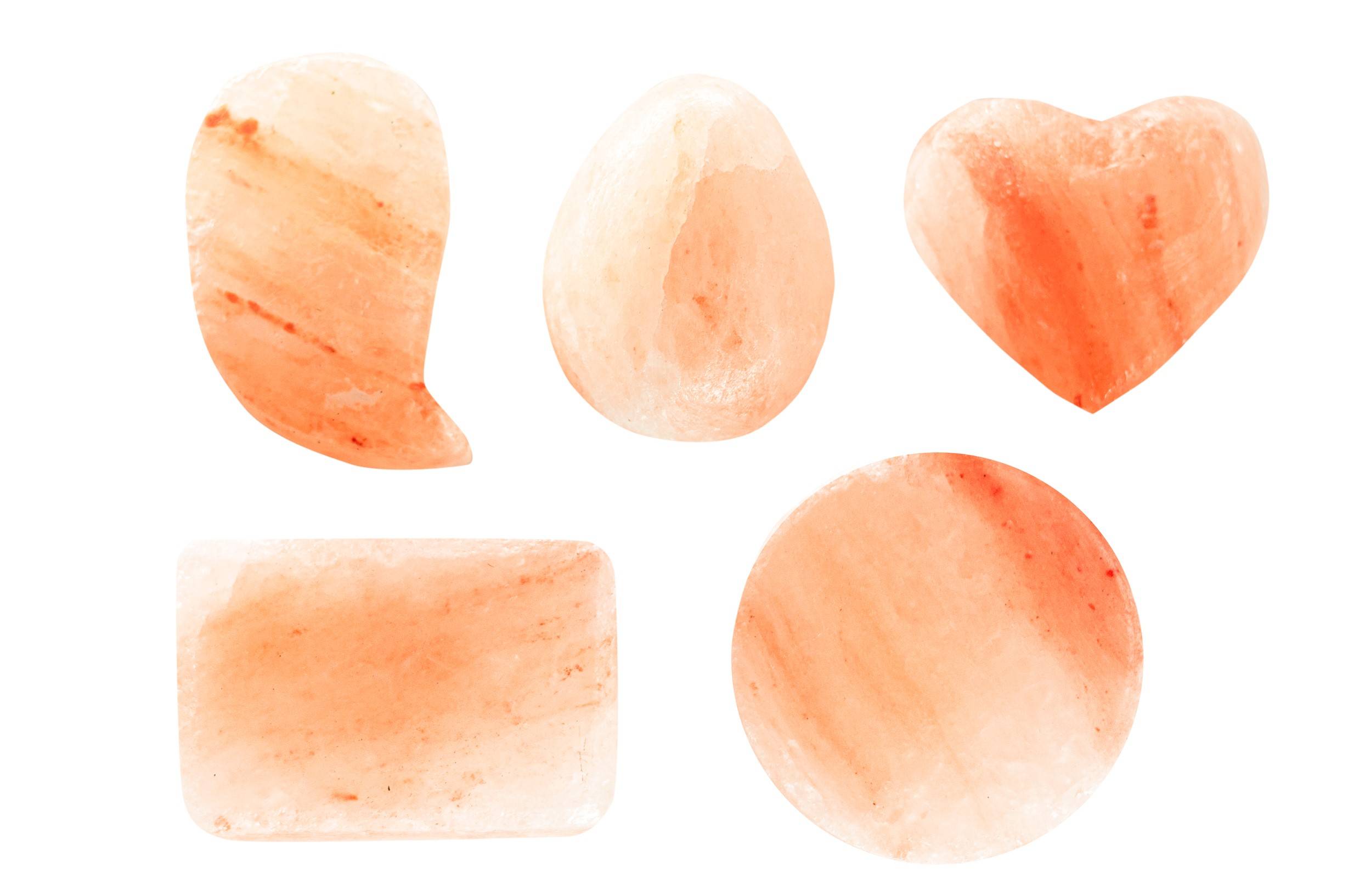 How to use:
For Self Masssage
Himalayan salt stones are a great tool for tension relief. They resonate at the same frequency as the earth which counters the artificial wavelengths put off by the electronics in our life and promotes greater health and overall rebalancing.
To remineralize skin
After a shower, with your skin still moist, use a Himalayan salt stone to replenish mineral deficiencies that our bodies lack. A simple glide over the skin helps you absorb 84 naturally occurring minerals and salts found in the Himalayan salt stone.
As a deodorant
A natural alternative to chemical-based, traditional deodorants and antiperspirants, Himalayan salt stones provide a protective barrier against odor-causing bacteria.
For instant warming or cooling sensations:
Himalayan salt stones are versatile in their abilities to be heated or cooled, depending on your need. Warmed stones soothe your body, while cooled stones provide relief for aches and pains.
These natural Himalayan salt products may show slight differentiation in color, patterns, and edge shape. Natural salt bricks are not guaranteed to have perfect edges.